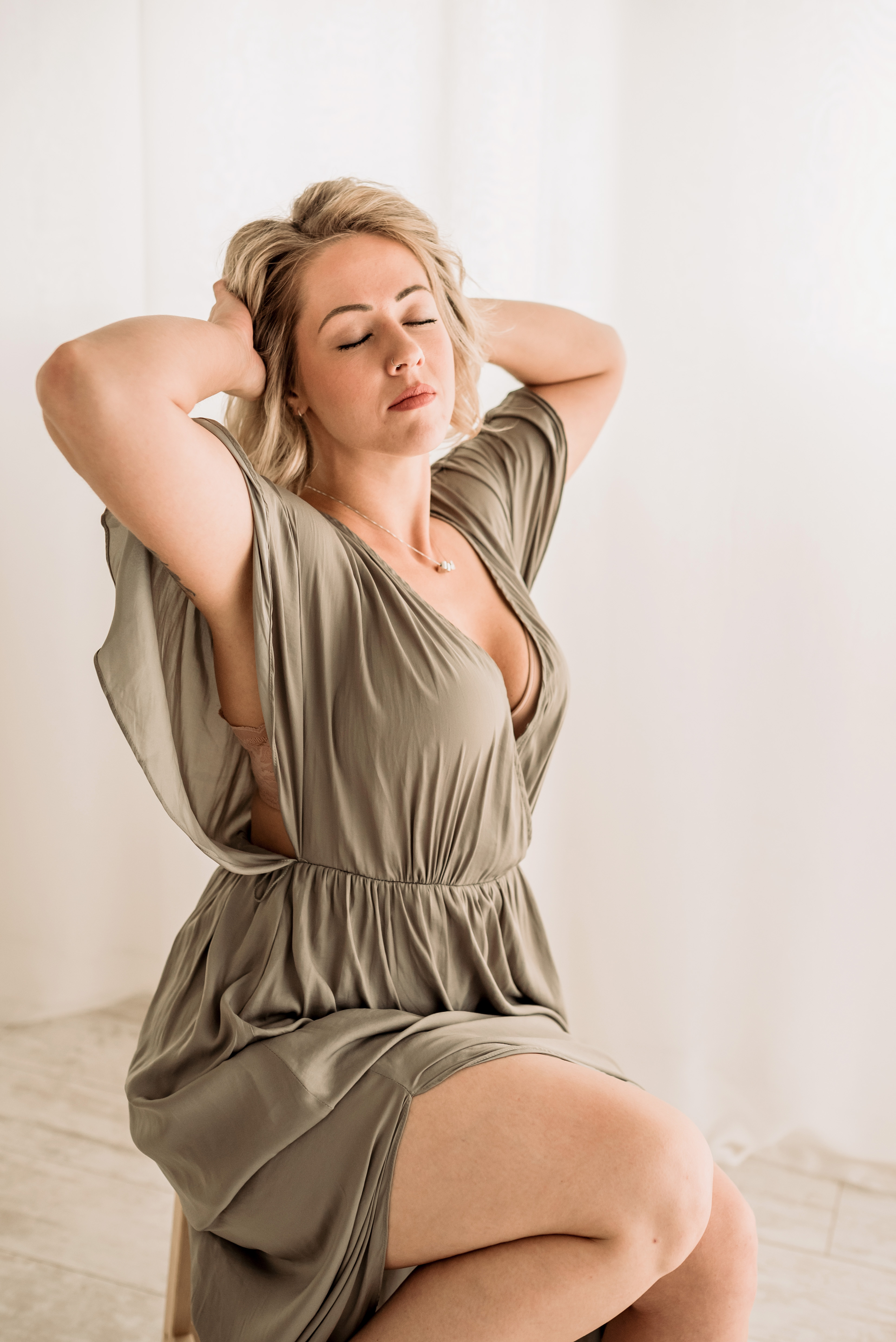 Do you dream of empowering women, creating beautiful images that are pleasing to the eye? Do you want your images to stand out and be eye-catching so people will stop their scroll and take a peek?
Learning how to properly pose changed my life and I'm here to break it all down + make it easy to learn and implement so you can start rocking your business and leaving your clients feeling beautiful when they show up and walk out of your studio
Believe Me...
One day I was sitting here trying to teach my new Associate how I pose clients to make them look their best and I realized, I REALLY love to teach + this was a skill that I had spent a lot of time learning and perfecting. 
Then it hit me: creating courses gives me such an opportunity to share the knowledge I've gained over the years with you. 
Now you might think I'm crazy, but it wasn't too long ago that I was sitting here wondering how to move the needle in my own business and wondering what I loved to shoot. Gosh, that got lonely until one day it hit me… I love White Sheet Sessions, I love people, and I love empowering Women most of all. 
I love those things too, but how do I get started? 
I'm here to give you the exact steps + tools I used to go from making the decision to empowering women. 
In this course you will get step-by-step guidance on how I style, pose, compose images, and manage clients. 
We want our systems automated and expectations met. 
I will show you how to set up your studio, style clients, and capture stunning images for your feed so you can attract your dream clients.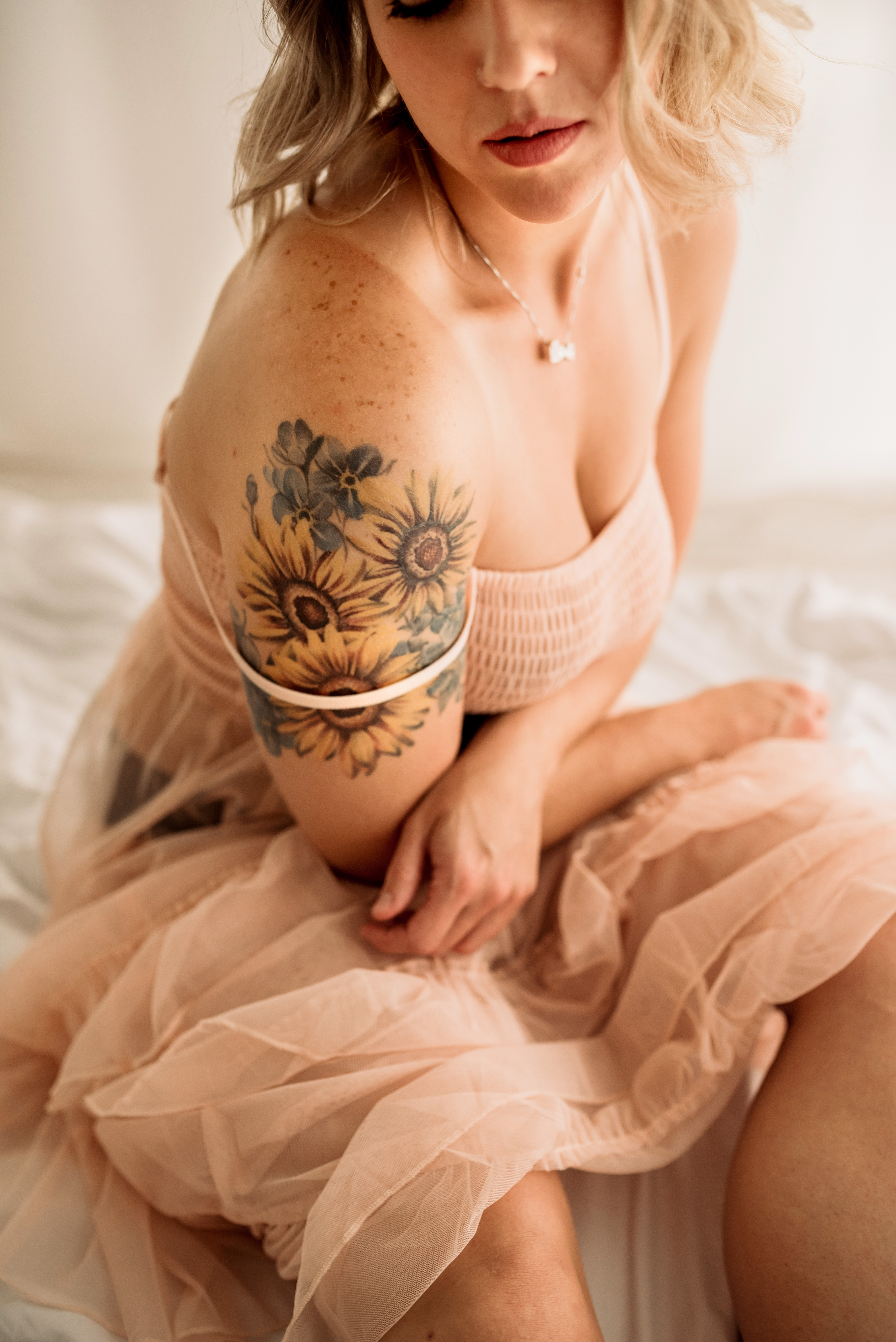 Introducing
White Sheet Beauty
I've gathered everything I've learned from setup to finished product and I'm here to help you pivot or launch in 30 days. 
I'm giving you the process I used to get me there….
While everyone's off binge-watching Netflix, you'll be busy growing your business through course creation and sharing your own magic with the world! 
What's Inside the Course?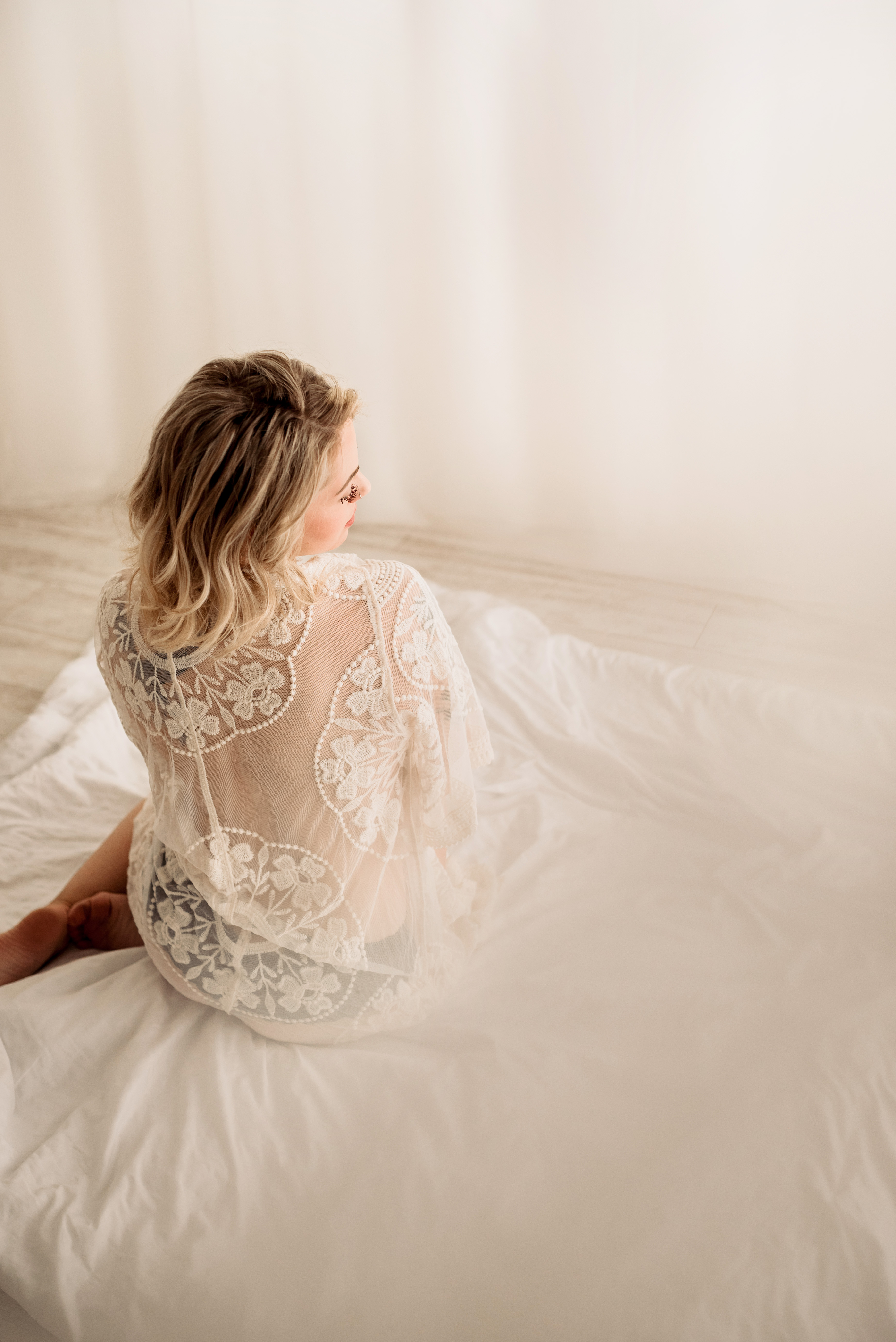 Module One
Styling + Studio Setup
Inside of module one...
I will walk you through: 
• Simple studio setups 
• Styling Clients
• Adding texture with fabrics
• What to look for to keep your images timeless
I will walk you through: 
• Connection
• Projecting
• The S-Curve
• Triangles
• Using arms to shape the body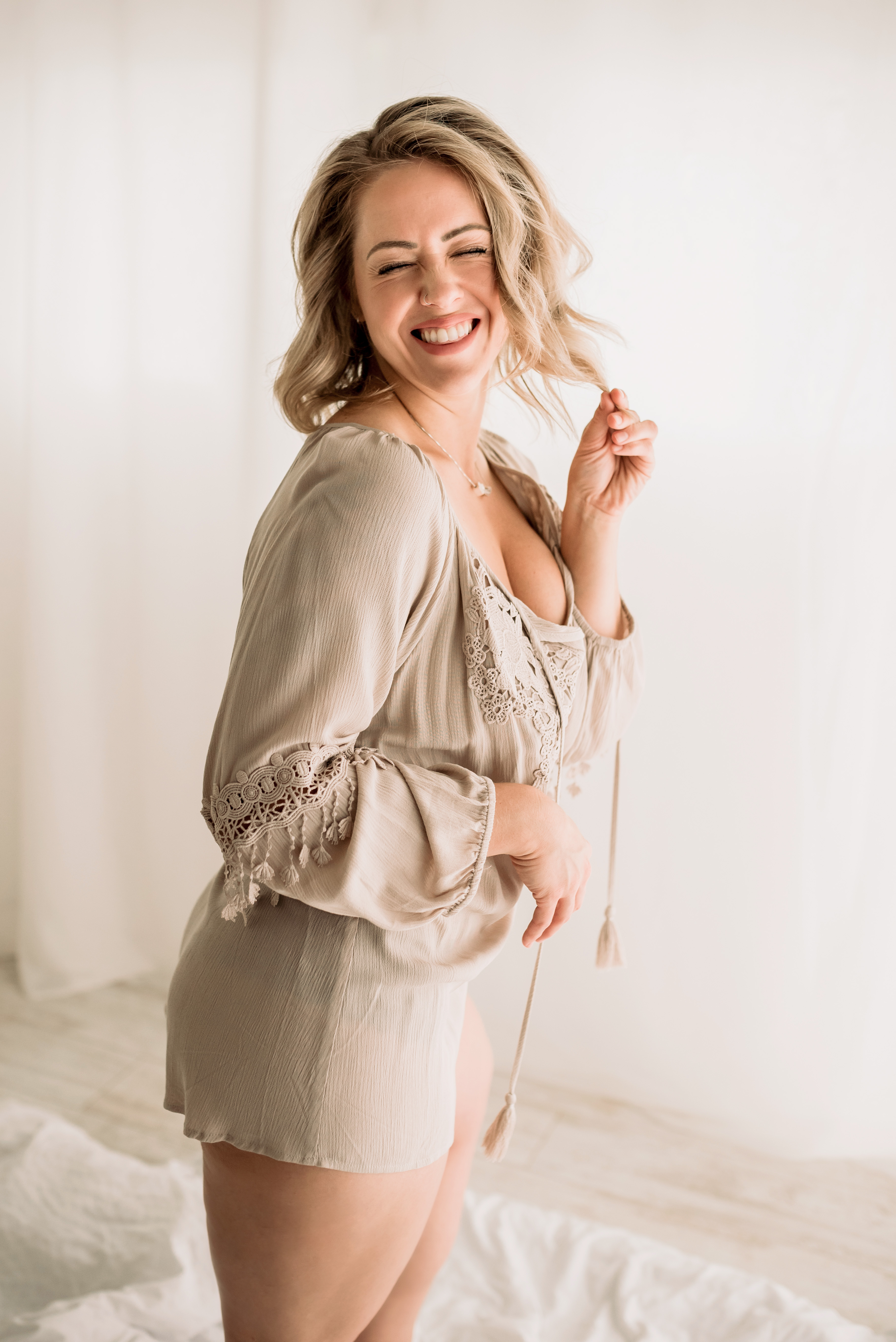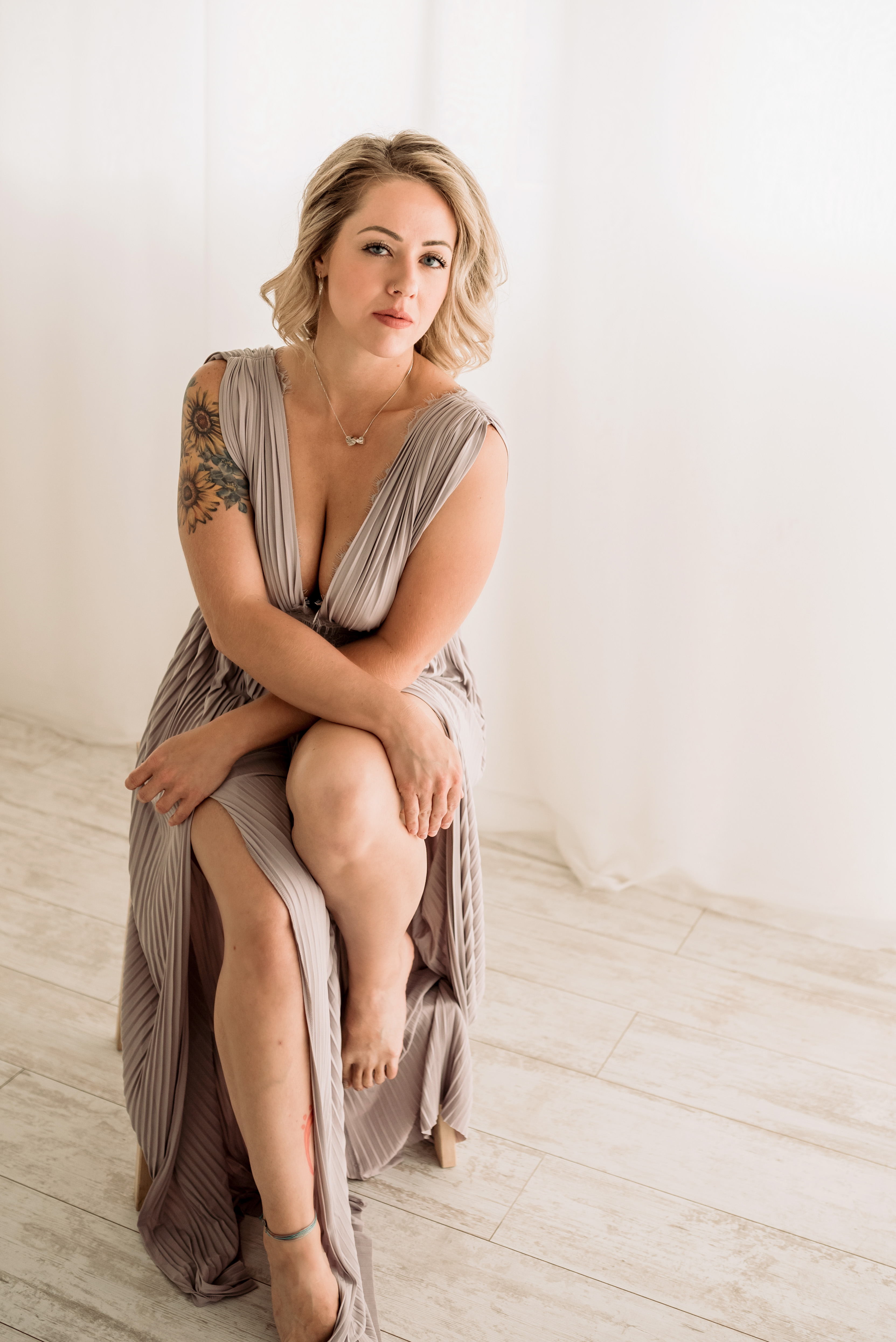 I will walk you through: 
• Rule of Thirds
• Centering Images
• 1, 2, 3, 4, 5 Composition
• Moving YOUR body
• Adding visual interest
Module Four
Getting Started
I will walk you through: 
• Putting yourself in their shoes
• Selecting a platform
• Building your portfolio
• Model Calls
• Managing expectations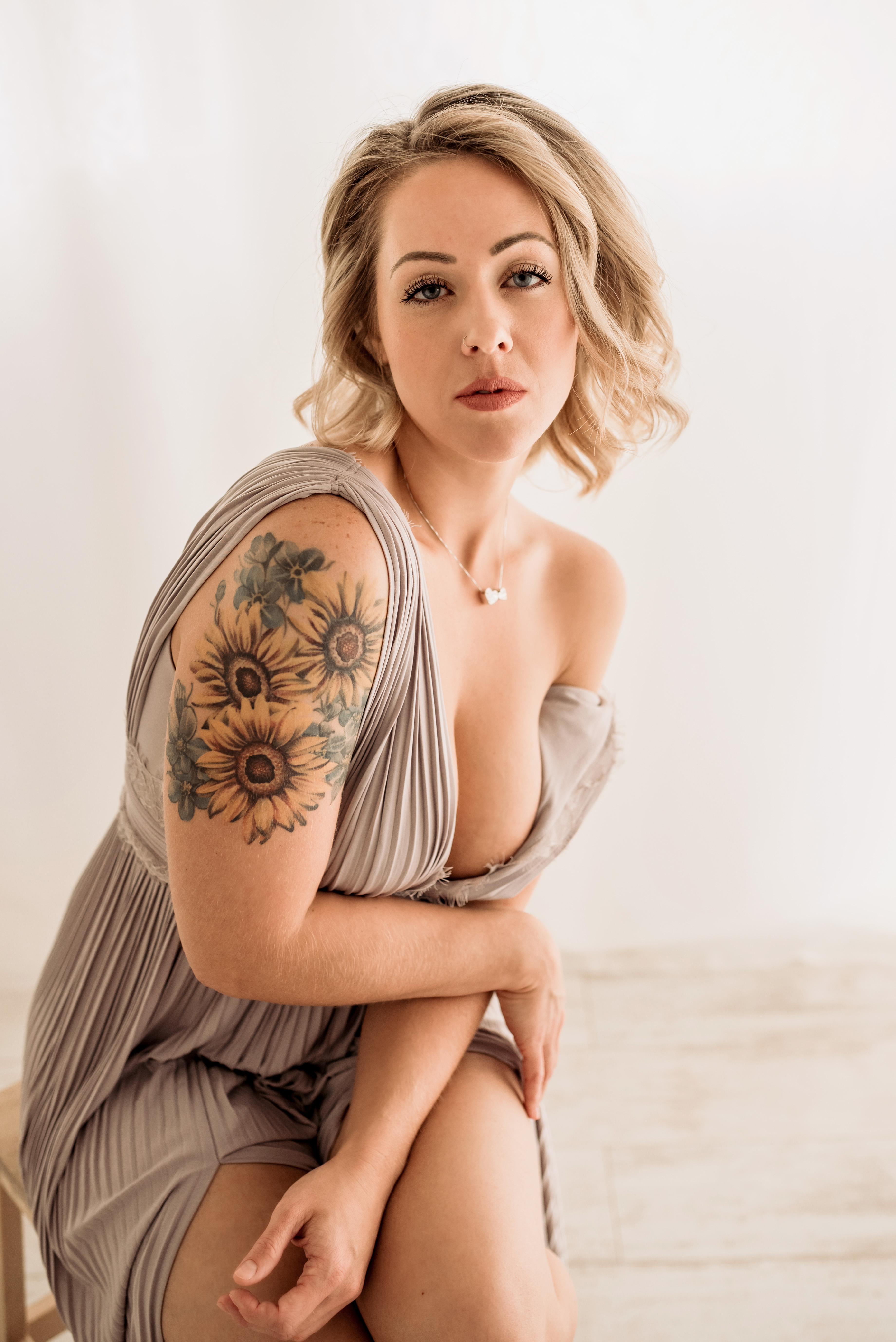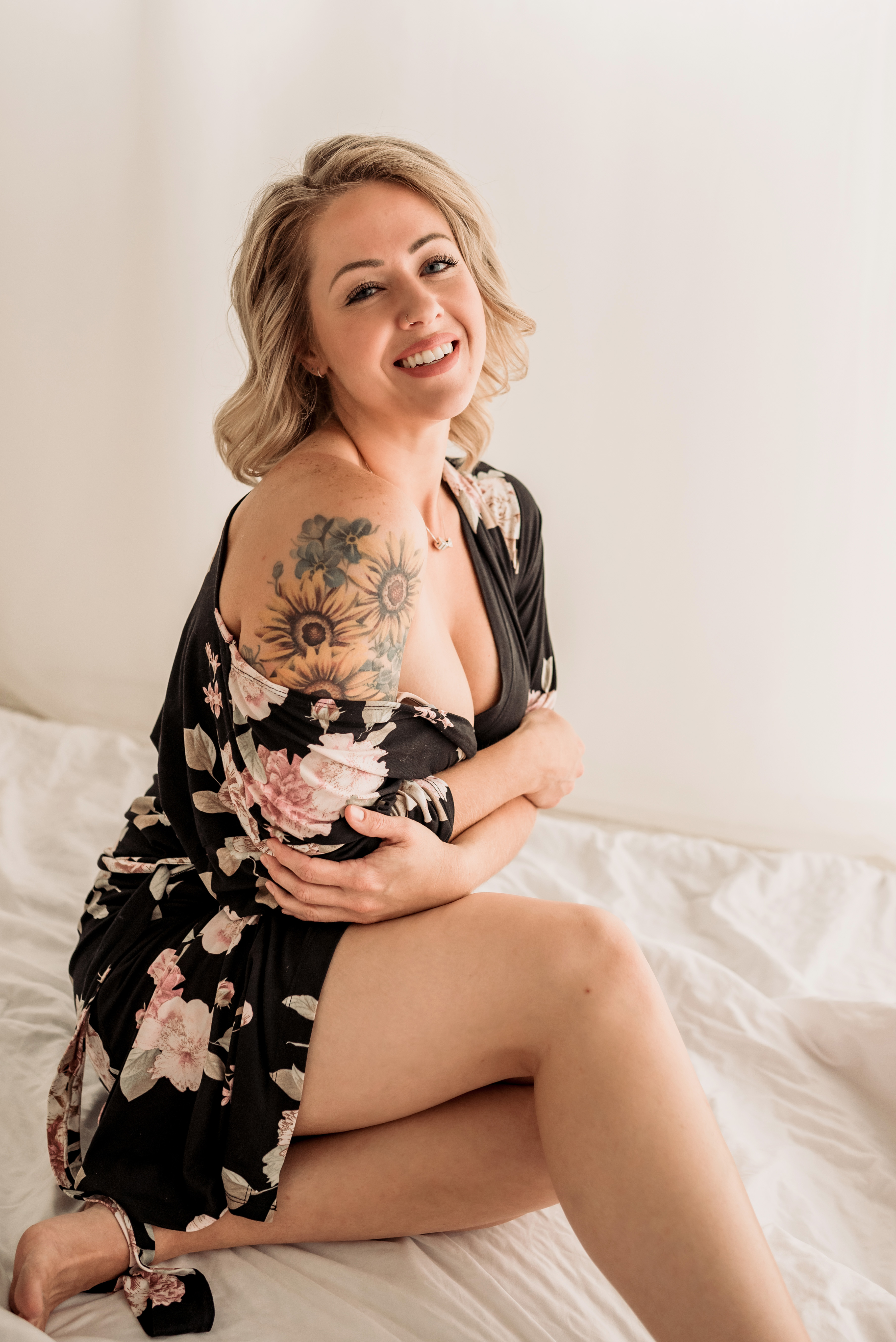 Module Five
Managing Clients
I will walk you through: 
• Contracts
• Galleries
• Client Management Software
• Resources to help you get started
OOOOO BONUSES!
Now knowledge is freaking amazing, right? But what if you had email templates as well as a checklist to keep you on track and give you a jumpstart so you can put it all into action right away? Well, that's what you're getting right here!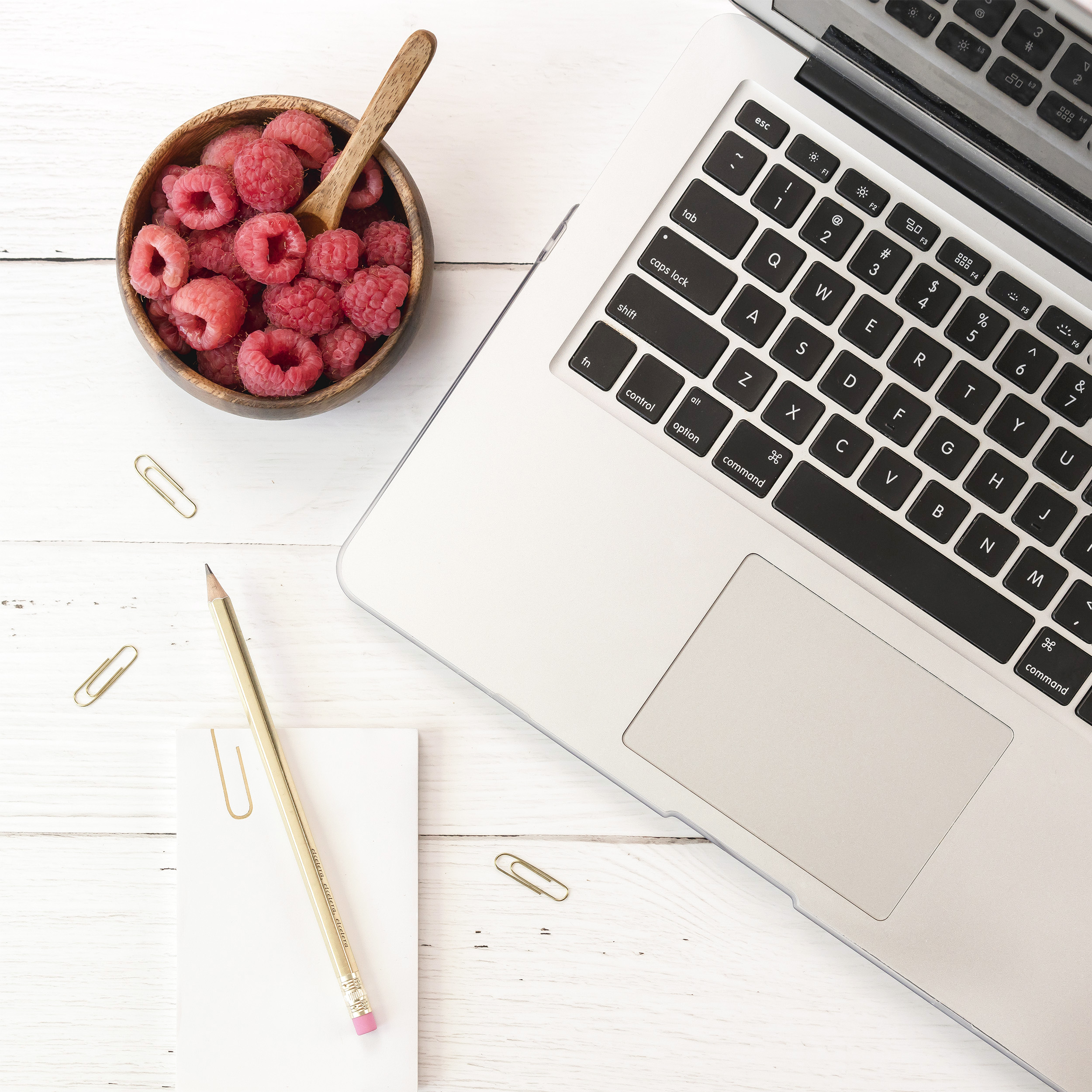 Email templates so you can personalize + start implementing them into your workflow right away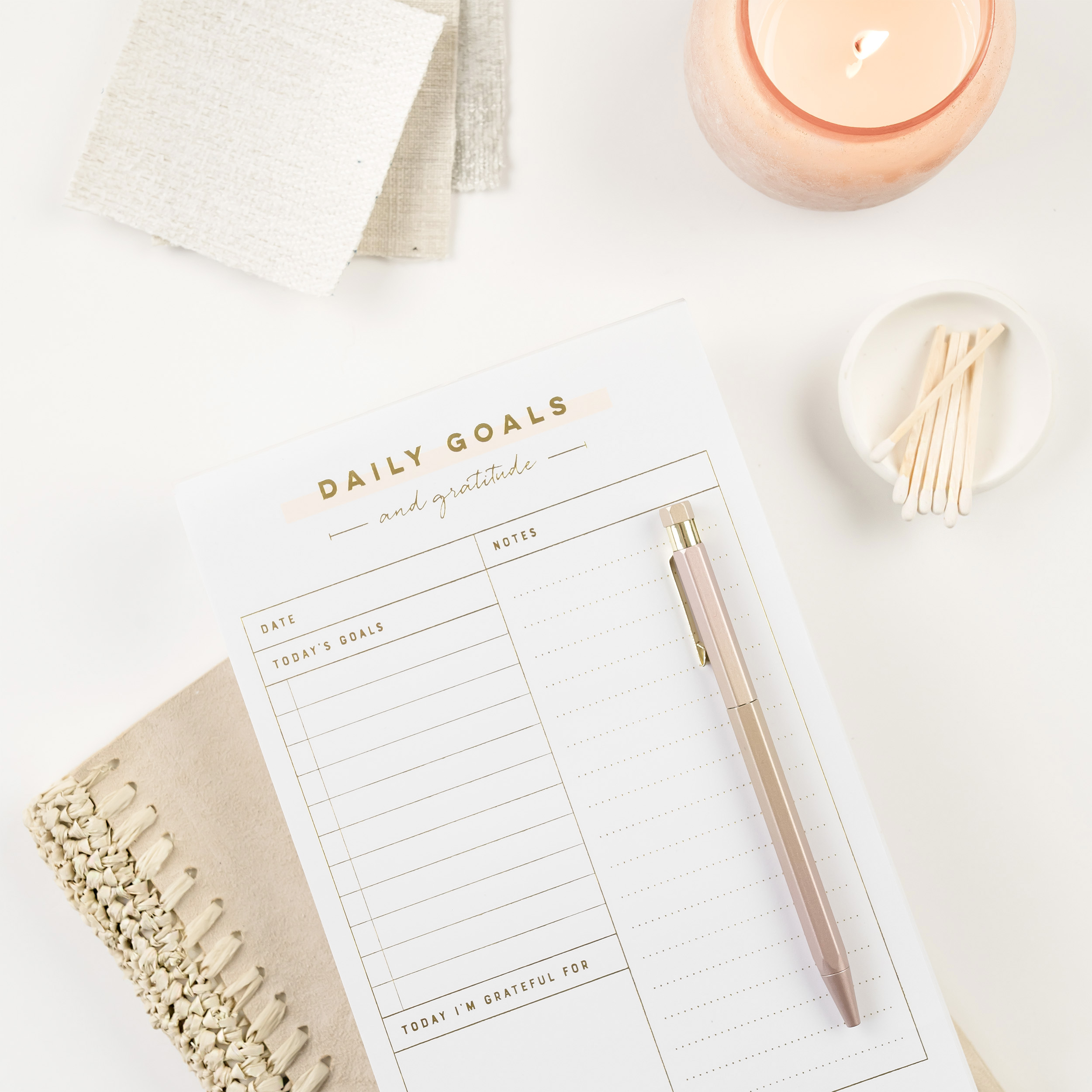 Getting Started Guide and Checklist
This guide will let you know what steps to take as well as what to do each week so you are ready to roll by week four.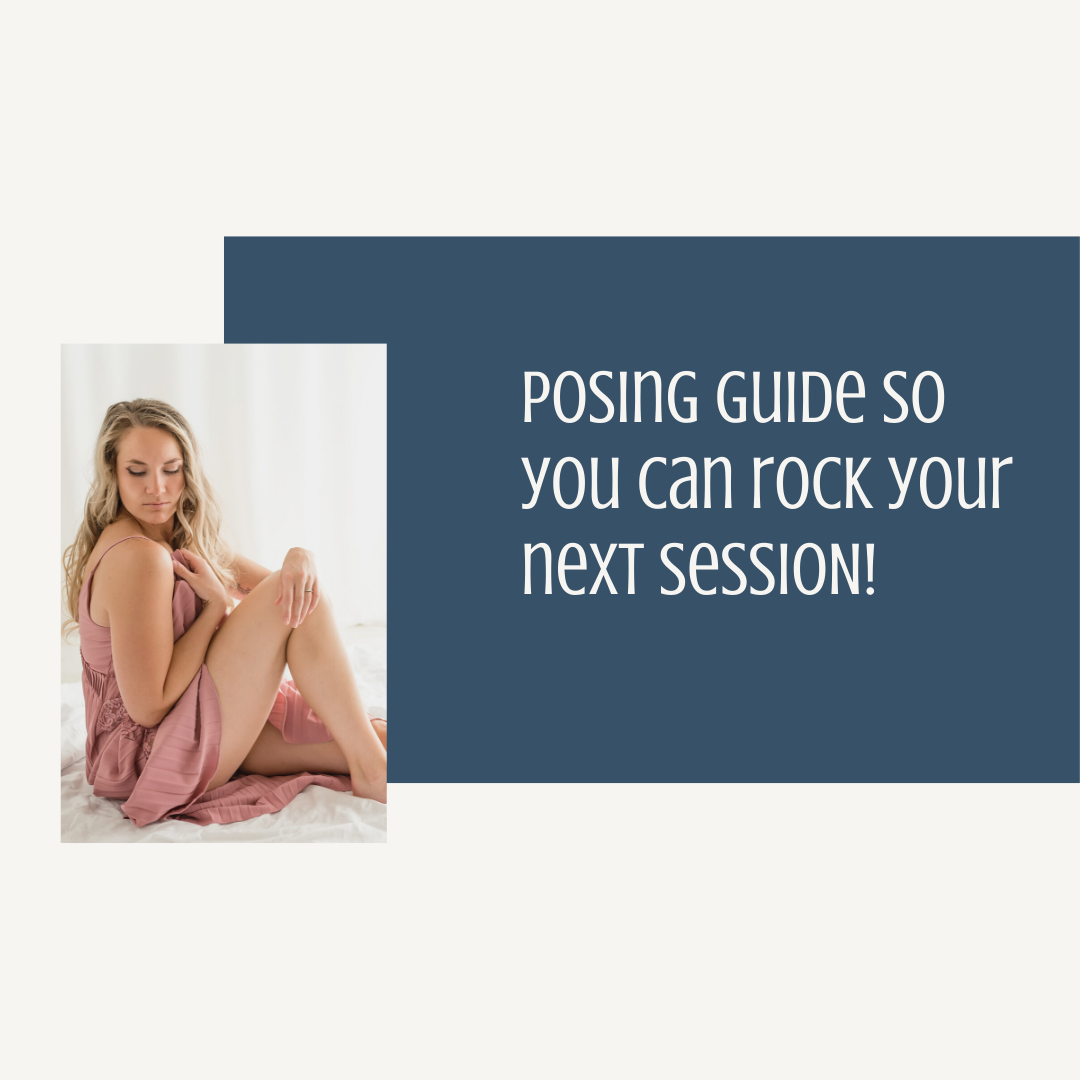 You can print this to have as a reference during your sessions so you don't get stuck in a session not knowing what to do next.
This is Awesome!
So how much does it cost?
When you enroll TODAY, you'll get all the goodies:
Five steps to start or pivot your White Sheet business (Value: $350)
My Deep-dive into posing (value: $250)
Roadmap to Getting Started (value: $100)
Email Templates (value: $75)
BTS Shoots with a real person (Value: $200)
Wow, that's a value of of over $900!
Now let's shrug off that sticker shock because I'm not charging anywhere near that to help you get your business off the ground.
I want this course to be accessible to everyone no matter where you are on your journey in this business.
If you are a beginner or experienced Photographer wanting to shift your focus, I've got you covered-- complete with lifetime access to the course + any future updates I may add!
I'm passionate about what I do and I want to help take you where you want to go as well!
You can snag your membership in the White Sheet + Beauty Course for only....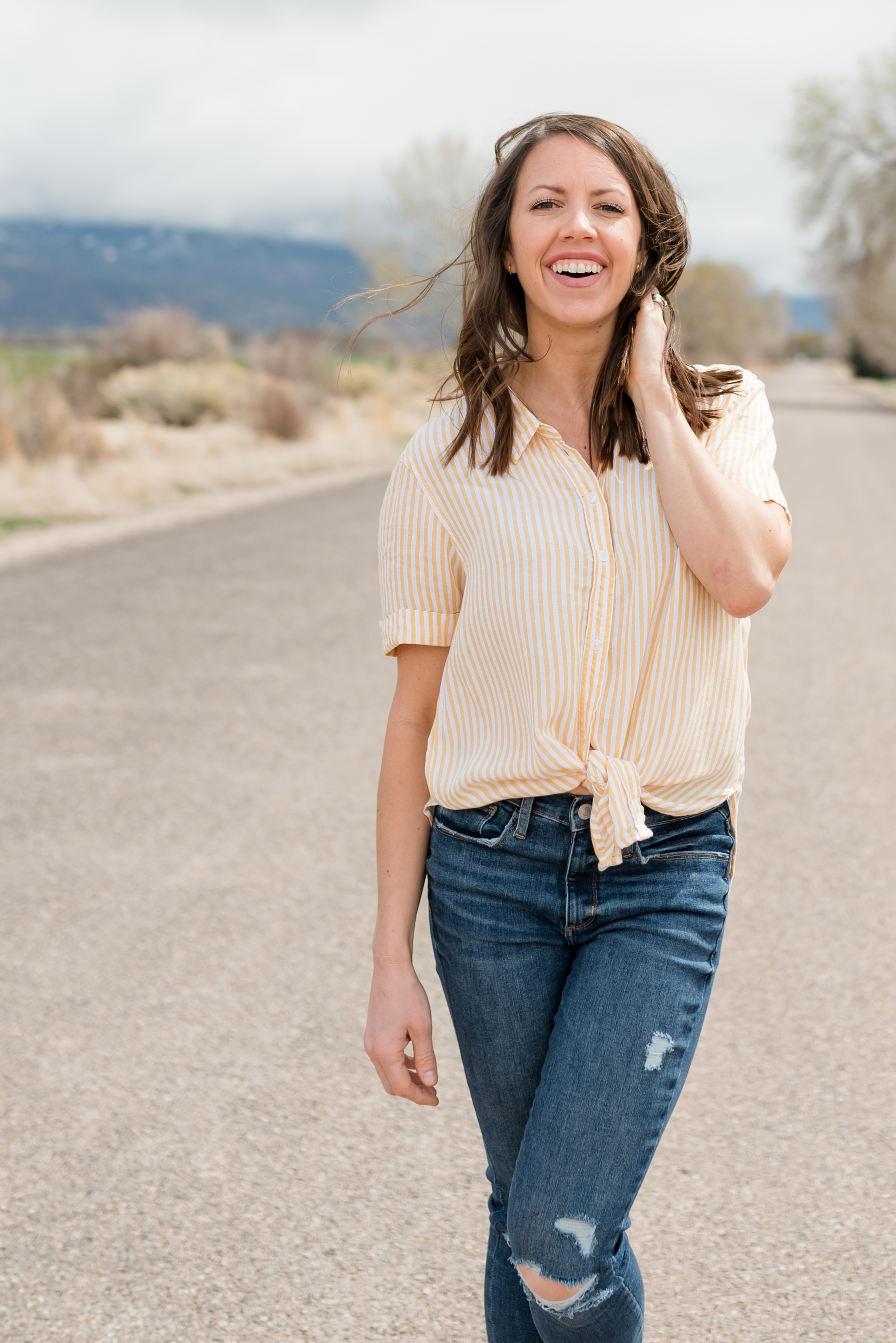 The girl that once only dreamed of the life I'm now living...
Hey, I'm Amanda Clark.
I'm a pro Photographer + fun creator, and I obsess over teaching others to rock their businesses + lives!
I've always been the girl with a camera in my hand, but it wasn't until I was introduced to the White Sheet world that I felt like I was really living.
Posing took me to where I am today and I love nothing more than empowering women + making them look their very best with what they've got. I see so much beauty in other's and I find great joy in helping them to see it too.
This isn't an overnight win, but hard work + dedication, you will soon be rocking your White Sheet Sessions while leaving women feeling good about the skin they're in!